WAFU - Japanese style of western cuisine
KEN - Kenko, which means wellness in Japanese
Here at Wafuken, we pride ourselves on serving food that delivers the most exquisite pleasure to your taste buds and is healthy for your body. We are Singapore's and possibly the world's first sous vide themed restaurant concept and when it comes to serving healthy meals, Singapore's residents have counted on us time and time again.
Our perfectly cooked meats are where we shine - we provide some of the silkiest salmon fillets, juiciest chicken breasts, and the most tantalizing steaks you can find anywhere. With our healthy dinner delivery, families can now focus on their health while getting delicious food at the same time.
We achieve this perfection through the sous vide (su-veed) process of cooking all our proteins. While sous vide cooked food is mostly found only in gourmet restaurants, at Wafuken, we offer it to everyone readily at an affordable pricing, fully customizable to your dietary plans and needs.
FIND US AT ASIA SQUARE & oue downtown gallery
We're conveniently located in the heart of Singapore's Central Business District (CBD).
At Wafuken, you can be sure to enjoy a lunch in CBD, before or after a gym experience at one of the many gyms nearby. We're here to make sure you get the best food in CBD.
Our Food
here at wafuken you have full control of customizing your dining experience at CBD, in SINGAPORE. Customize your meal by selecting any proteins and sides.
WHAT IS SOUS VIDE?
Sous vide (which is French for "under vacuum") is a method of cooking food where ingredients are placed in heat-safe, vacuum-sealed packs and then submerged into a precise temperature-controlled water bath. The sous vide method allows us to consistently produces results that are difficult to achieve in any cooking method. Steaks are perfectly cooked from edge to edge. Salmons are cooked to a translucent pink, with a delicate and flaky texture. Minimal moisture and volume is lost while cooking and flavour and nutrients in the meat are retained with sous vide cooking.
OUR FOOD
The food we serve does not contain unhealthy fat, excessive sugar or tenderizer. Instead, we utilize modern cooking techniques coupled with flavourful combinations of herbs, spices and quality ingredients in order to provide you with a healthy yet undeniably delicious experience.

Here at Wafuken, you have full control of customizing your dining experience.

Customize your meal by selecting your protein, vegetables and carbohydrates and add ons and get your healthy food delivered to your doorsteps.
Our Meats
we use high quality meats which eliminates the need for artificial seasoning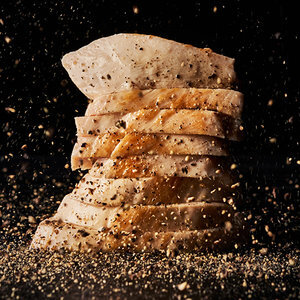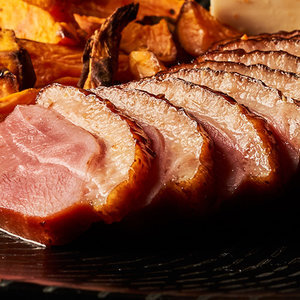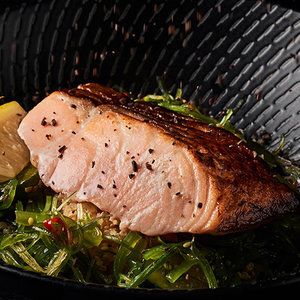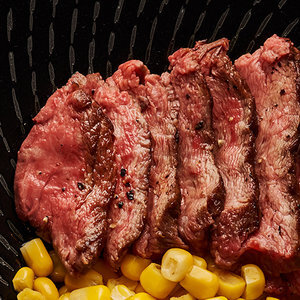 Frequently Asked Questions

Are we opened on weekends?
Due to the Covid-19 Situation, we are closed during the weekends until further notice.
Do check our social media for updates!
Do we take reservations?
Are we opened on Public Holidays?
Unfortunately we are not.
Are we Halal certified?
We are not Halal Certified, however we do not use Pork nor Lard and our suppliers are Halal Certified. We understand that it is not the same, but you can check with the cashier when ordering about which items contains alcohol.
Are we Gluten Free?
Unfortunately, we are not entirely gluten free due to the use of Japanese Soy, which contains wheat, in certain products. It is challenging for us to go fully gluten friendly without vastly increasing cost.
However, we do have Gluten Free options.
Protein: All proteins except Unagi.
Carbohydrates: Beetroot Quinoa, Roasted Potato Wedges, Salt Baked Sweet Potatoes.
Sides: Steamed Cabbage, Steamed Broccoli, Avocado, Edamame, Onsen Egg, Wafu/Chuka Sesame Salad without dressing, Daikon/Cucumber Pickles.
What kind of oil do we use?
Canola Oil. Canola oil is low in saturated fat and contains both omega-6 and omega-3 fatty acids in a ratio of 2:1. It is high in monounsaturated fats, which may decrease the risk of heart disease.
Are there added Sodium or Sugar in our food/sauces?
Most of our proteins does go through a salt treatment during preparation, excluding Prawns and Oyster Blade Steak. We also do season our proteins lightly by default before serving, but feel free to opt for no seasoning when ordering at the cashier if you do not want any.
As for sugar, items containing small added amounts of brown sugar are in all of our sauces.
Is it safe to eat sous vide cooked Salmon/Saba?
Yes, if it is from a good source and properly handled. Cooking fish sous vide does not pose any greater food safety risk than eating fish cooked traditionally. As factors like time and temperature are being controlled and monitored at which our Salmon and Saba are cooked, it promotes food safety. Even the sous vide cooking times and temperatures suggested by the FDA's guidelines will not pasteurise the fish as well.
As with all cooking methods, for fish to be fully pasteurised, it has to be overcooked, resulting it to be tough and dry. Often restaurant menus disclaim "Consuming raw or unpasteurised seafood may increase your risk of food-borne illness" as most people prefer their fish to be lightly cooked. However, with proper handling, food-borne illness should not be a concern.
If unpasteurised seafood is still a concern, we suggest that you opt for it to be "well done" or choose another protein, asking for it to be "well done" as well.
Do we use garlic/onion in our food?
Yes we do. Items containing garlic includes All Proteins, Steamed Cabbage and Garlic Soy.
Items containing onion includes Chicken Breast, Roasted Vegetables, Bean Paste Mushroom and Macaroni Salad.
WAFUKEN Asia Square Outlet
12 Marina View,
Asia Square Tower 2, #02-05 Singapore 018961
Covid-19 Opening Hours:
Monday-Friday 11am-3pm
(Closed on Weekends & Public Holidays)
Contact: +65 94596073
WAFUKEN OUE Downtown outlet
6A Shenton Way,
OUE Downtown Gallery, #02-23
Singapore 068815
Covid-19 Opening Hours:
Monday-Friday 11am-8pm
(Closed on Weekends & Public Holidays)
Contact: +65 94596074